Visual Arts
"Their arts classes are extraordinary and the academic program is strong as well." -- Feedback from parent
The goal of the Visual Arts Program is to provide students with professional-level training. Our program is unique in that it inculcates in students the skills essential for professional accomplishment in any visual arts-related field, including digital composition, concept art, film-making, product design, and architecture. Each one of our visual arts graduates who chose to pursue a career in art has been accepted into one or more top-ranking fine-arts universities of their choosing.
Drawing

Color Theory

Sketching
Students will learn fundamental concepts of drawing, including line, value, light, proportion, and composition. They will create multiple works using graphite pencils, charcoal, and pen and ink, while developing the ability to express their observations accurately in their work.
Students will study the characteristics and compositional effects of color in fine arts, as well as the principles and techniques of mixing color. They will develop a mature understanding of color theory and traditional aesthetics as well as the professional skills to apply these concepts to their work.
A fundamental of visual arts and a required component of professional curricula, sketching involves executing a simplistic freehand drawing in a short amount of time in order to capture the general likeness of still life or moving objects.
Ceramic Art

Chinese Painting

Painting
A visual art form of utmost significance to understanding the material culture of both ancient civilizations and the societies of today, the art of ceramics is closely tied to drawing, sculpting, and design in its history and practical nature. Learning to work with ceramic materials broadens students' scope of artistic skill and expression.
The signature genre of traditional China, Chinese painting is one of the oldest traditions among the world's visual art disciplines. Aided by knowledge of East Asian aesthetics and expressive styles, students will undergo practicum in the gong-bi (precise brushstroke painting) style of Chinese art.
Students will create works using watercolor, oil, and acrylic paint, applying prior knowledge of color, perspective, and composition.
Costume Design

Graphic Design

Media Arts
Students will be introduced to the history and characteristics of traditional Western and Eastern apparel from various eras. They will learn basic costume drafting, textile and color selection, rendering, and costume construction.
A practicum in Adobe suite software in which students create digital images and master image processing techniques essential to the design and media industries.
A practicum in video production/editing, animation, videography, and screenwriting.
Studio Craft

Stage Design
The practice of creating decorative devices via a plethora of raw materials and semi-manufactured products. Students apply concepts of color and form, their manual skills, and their creativity to construct self-designed projects.
Students will learn to design stage sets with consideration to performance context, purpose, and stage type. They will design props, scenery, and lighting; produce scaled drawings/models; and construct these pieces for annual showcases.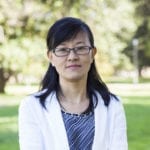 Ms. Qiu Yan Hao
Visual Arts Teacher
Ms. Hao studied fashion design at the Fine Arts Department of Hebei University of Science and Technology. Her artistic specialties are Western classical painting, traditional Chinese painting, graphic design, and sculpture. Ms. Hao worked in one of the largest state-run television station in China for many years and has extensive work experience in stage and prop design.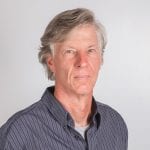 Mr. John de Groot
Media Arts Teacher
Mr. de Groot is an experienced video professional with special expertise in producing, writing and editing broadcast news. He teaches Media Arts at San Francisco High School of the Arts. He received a Bachelor of the Arts degree from UC Davis. Mr. de Groot also does freelance work as a producer and editor.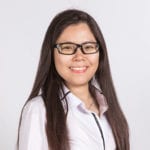 Ms. Lucy Cui
Visual Arts Teacher
Ms. Cui is a freelance storyboard artist and illustrator. She received M.F.A of Animation & Visual Effects from the Academy of Art University in San Francisco. She also studied B.F.A in Century Academy of Fine Arts in Beijing. In 2018, she had a reward as the Runner-up For MFA Personal Work in school of illustration in the Academy of Art University spring show.In 2019, she had a reward as The Best Category Award For Animation in school of Visual Development in the Academy of Art University spring show.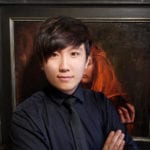 Mr. Kai Lun Qu
Visual Arts Teacher
Mr. Qu is a professional artist and the Director and Founder of CalColor Atelier in Cupertino. He graduated from the Maryland Institute College of Arts, as well as having studied at the Central Academy of Fine Arts in Beijing. In 2018, He was one of twenty-six recipients chosen out of nearly 3000 entries to be awarded a Certificate of Excellence for his painting Ashton in the 20th Annual International Portrait Society of America Competition. Kai has had his work exhibited in museums and galleries throughout the US, such as the Asian Art Museum in San Francisco, US Capitol Building in DC, and Crystal Moll Gallery in Baltimore. His work has also been included and published by Poets Artist Magazine and Plein Air Magazine. In 2018, Kai was featured in Southwest Art Magazine's 21 under 31 Article, where he was one of 21 artists under the age of 31 being celebrated as rising art stars from across the West and around the country.
Ready to join our community?