A Warm Welcome to New Families
We would like to extend a very warm welcome to all of our new and incoming families for 2020-21!
In order to minimize the possible impacts of prolonged school closures caused by the COVID-19 pandemic, we will soon be reaching out to new families to provide consultation and discuss tailored plans for academic support where necessary. We would like to ensure that each one of you has a smooth transition to the new school year.
If you have any questions regarding enrollment procedures during this special time, please feel free to reach out to us:
(Temporary) adjusted office hours: Mon-Fri, 8am-5pm
Email: admissions@HighSchooloftheArts.org 
Phone: (415) 431-3161
We are delighted that you are considering coming to San Francisco High School of the Arts. This is an exciting time of life, and choosing your high school is a very important decision. Our innovative education model has enabled our students to pursue their dreams at the nation's and the world's best colleges. Our college-preparatory curriculum and comprehensive arts programs are rigorous and inspiring. Classical arts training helps improve focus and self-mastery. Research has shown that it can also greatly boost academic performance.
The teachers at High School of the Arts are dedicated to inspiring intellectual curiosity, and helping students achieve their highest goals. While students develop a well-rounded understanding of the world through both academics and the arts, students will gain knowledge skills that are critical for success in college and beyond.
We seek students who are willing to take on challenges and work hard to excel. We strongly encourage you to schedule a visit with us in San Francisco, to learn more about our school, and determine if this is the right fit for you.
We hope to see you on campus soon!
Instrumental Music Audition
All Music Conservatory applicants are invited to an on-campus audition after submission of the online application.
Audition Requirements:
  ► Chromatic scale - minimum 2 octaves - quarter note = 106
  ► An etude, sonata, or showpiece that demonstrates technical and interpretive accomplishment. (Piano accompaniment is not required.)
Applicants should submit a minimum of two recordings:
1. A classical song or aria from the 17th, 18th or 19th century European tradition, in English or Italian;
OR
An American folk song from the 19th or 20th century.
2. A song from American Musical Theatre (Broadway), 1930s through 2000s.

(A jazz standard from the Great American Songbook or the cover of a current jazz artist may be submitted as a third addition or in place of either of the above.)


The recordings can be sung a capella without any accompaniment, or with a backing track. Songs need to be clearly labeled and submitted with title, name of the show it's from (if applicable), year, composer and lyricist.
Pop music or current rock music submissions are not recommended.
Visual Arts applicants should submit a portfolio consisting of three to five of the applicant's original artworks in a range of art media.
All Dance and Theatre program applicants must submit a video recording of a public performance. (If a video recording is not available, performance photographs may be considered at the discretion of the admissions committee.)
We accept transfer students entering grades 6 to 11. Please contact the
Admissions Office
, for more information.
We welcome students from around the world to be part of our school and community.
The San Francisco High School of the Arts admits students of any race, color, national or ethnic origin, religious background, gender or sexual identity to all programs and activities generally accorded or made available to students at the school. It does not discriminate on the basis of identity in its administration of its educational policies, admission policies, scholarship and loan programs, and athletic and other school-administered programs.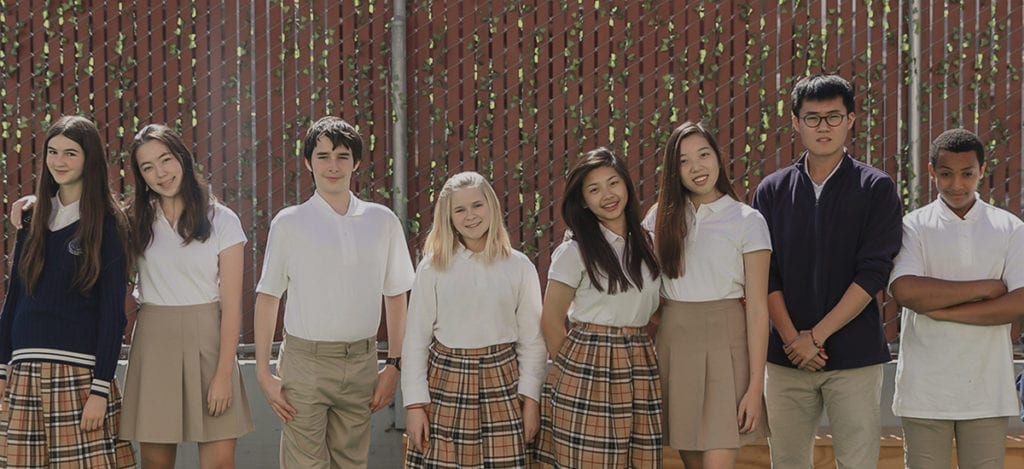 Ready to join our community?