FAQ: Why HSArts?
Here's Five Reasons:
Uncover your potential, study, and master your art at an advanced level.
Share your artistic passions and creativity in classes with other young artists.
Join a community that values Respect, Honesty, Responsibility, Kindness, Empathy and Tolerance.
Learn from experienced and caring teachers ready to give you individualized support.
Gain valuable academic and creative skills for success.
HSArts News
• Winter Gala Benefit, Dec 9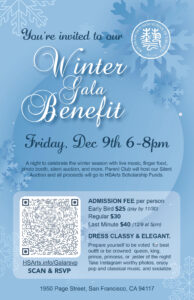 • Winter Wonders Performance and Art Exhibition
Winter Wonders is coming, soon on December 16! Visit the City Box Office website to buy tickets today!
• HSArts now an ARC Approved School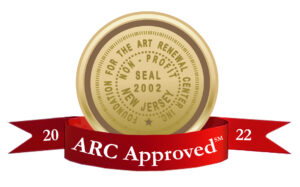 HSArts is one of the few high schools recognized by this prestigious community of talented ateliers, artists and professionals. For more information, visit our ARC page.
Teacher Spotlight

Mr. Ray Chen received his Master of Science degree from Purdue University. He brings decades of work experience from global enterprises like Apple and Oracle, as well as years of experience from teaching previously at High School of the Arts and at other private schools.
Mr. Ray is currently teaching mathematics, science, and computer science, piloting the integrated science program and leading the development of the STEM track.
Parsons School of Design ∙ Rhode Island School of Design (RISD) ∙ Pratt Institute ∙ School of Art Institute of Chicago (SAIC) ∙ ArtCenter College of Design ∙ Maryland Institute College of Arts (MICA)…
UC Berkeley ∙ UCLA ∙ University of Michigan in Ann Arbor ∙ UC Santa Barbara ∙ UC Irvine ∙ UC Davis ∙ New York University ∙ UC San Diego
"Our 12-year-old has danced and schooled at [High School of the Arts] the last two years. She is happy in this bully-free environment… The academics and dancing please our daughter, and the kindness and community please her parents!" — Parent of 6th grade student

— Parent of 6th grade student

"This school has an effective approach to

homework

.

"[High School of the Arts] is AMAZING. The teacher and staff dedication is beyond par. They really do care about the children as a whole and take action when needed. Most schools our children have been to "talk about" their values a lot. [High School of the Arts] does. And it makes a world of difference. Highly recommend."

— Parent of 8th and 11th grade students

"She dances daily, is learning Mandarin (really learning it!) and has a terrific, quite traditional academic program."

"This school effectively supports students with

learning differences

.

"Fast forward five years, my daughter and son are now attending a top University of their choice and flourishing in college. Both were challenged with AP and Honors courses in class and performed in dance competitions and public events to build confidence, learn to work with others as a team, and share their love of the Chinese language and culture."

"Counterintuitively, the smaller community improved my social skills, pushing me out of my comfort zone to engage with everyone regardless of background instead of just hanging with a clique of similar kids like at my large "diverse" public school."

"This school develops strong

character

 in its students, like integrity, compassion and respect.
Ready to join our community?