FAQ: Why HSArts?
Here's Five Reasons:
Uncover your potential, study, and master your art at an advanced level.
Share your artistic passions and creativity in classes with other young artists.
Join a community that values Respect, Honesty, Responsibility, Kindness, Empathy and Tolerance.
Learn from experienced and caring teachers ready to give you individualized support.
Gain valuable academic and creative skills for success.
HSArts News
•  Happy Chinese New Year!
We will be celebrating the Year of the Rabbit with our HSArts Community Chinese New Year Celebration on Friday, January 27 at 6:00pm. RSVP required, so please email info@hsarts.org to reserve your spot or for more details.
School will be closed on Monday, January 23 in observance fo Chinese New Year.
•  HSArts now an ARC Approved School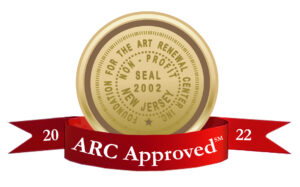 HSArts is one of the few high schools recognized by this prestigious community of talented ateliers, artists and professionals. For more information, visit our ARC page.
Parsons School of Design ∙ Rhode Island School of Design (RISD) ∙ Pratt Institute ∙ School of Art Institute of Chicago (SAIC) ∙ ArtCenter College of Design ∙ Maryland Institute College of Arts (MICA)…
UC Berkeley ∙ UCLA ∙ University of Michigan in Ann Arbor ∙ UC Santa Barbara ∙ UC Irvine ∙ UC Davis ∙ New York University ∙ UC San Diego
Ready to join our community?