YOU CHOOSE WHAT'S BEST

This semester we are offering middle and high school classes online with in-person targeted and specialized support.
Academic tutoring and auxiliary arts and dance classes are also available. You choose what's best for the optimal learning experience.
• Synchronous online classes
• In-person classes of no more than 10 students
• Quality instruction from highly credentialed faculty
• Individualized attention and support for every student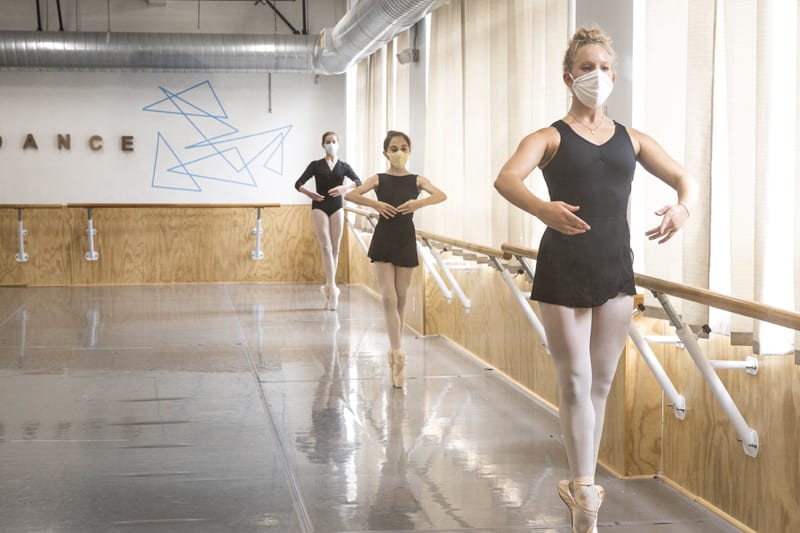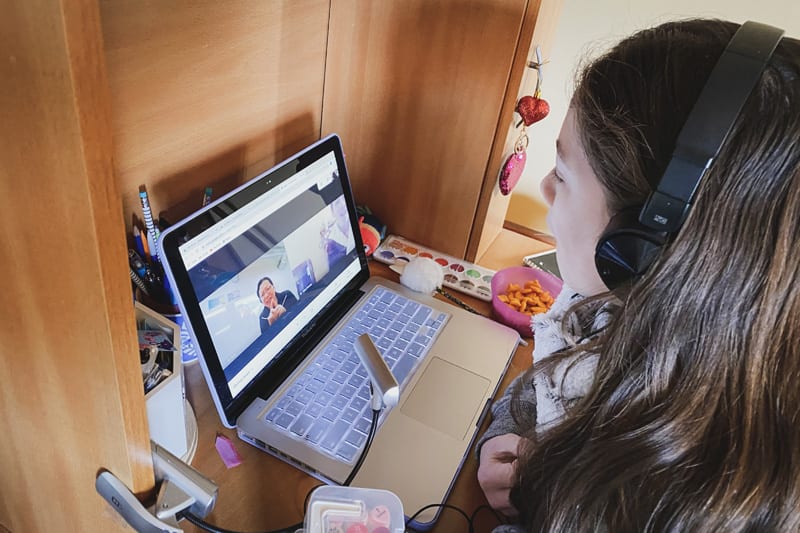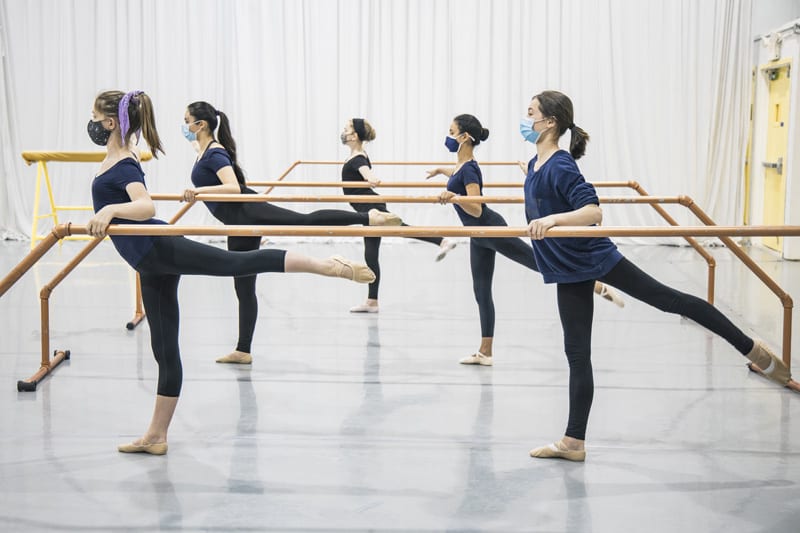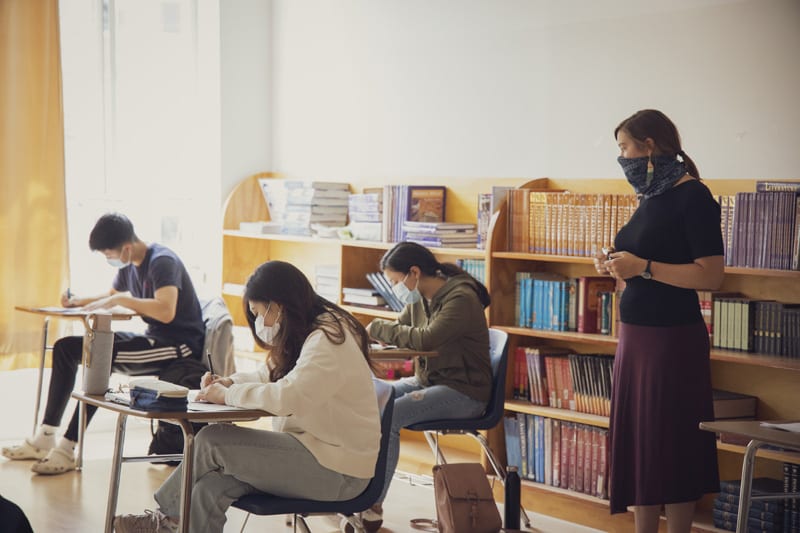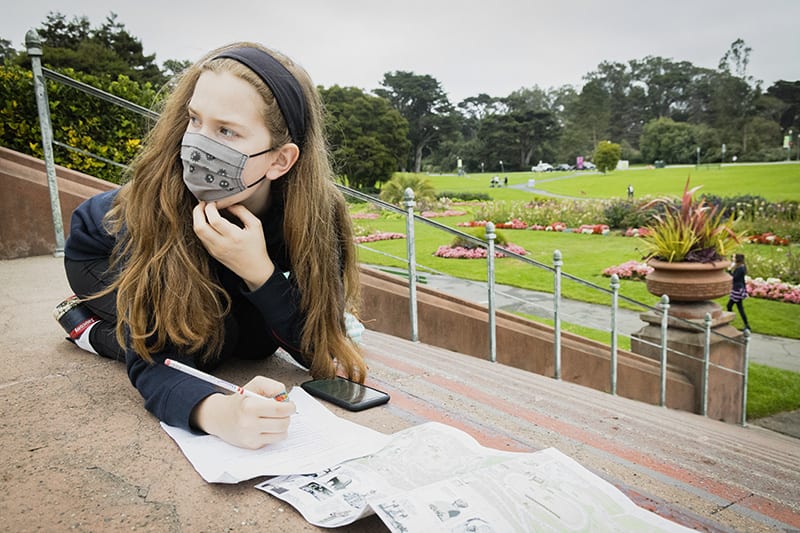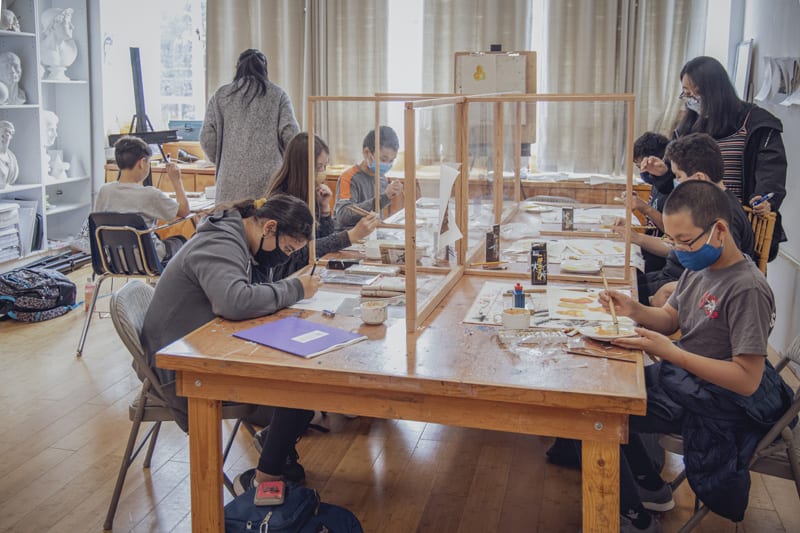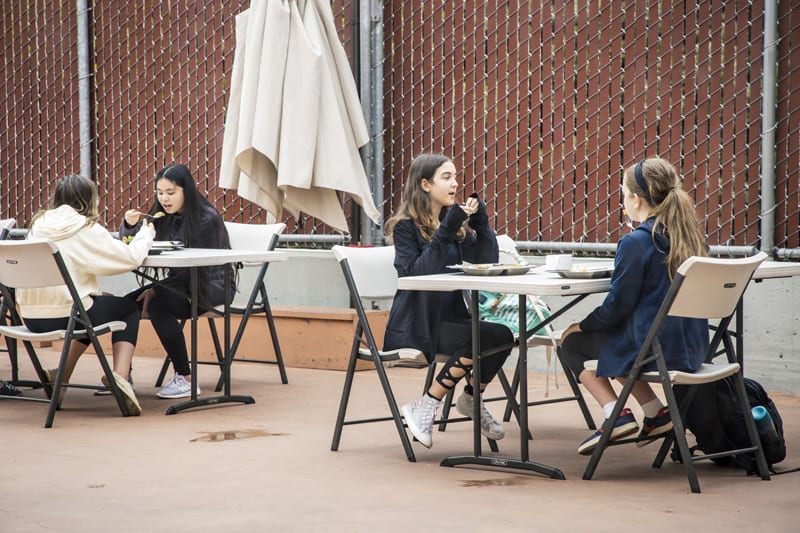 Parsons School of Design ∙ Rhode Island School of Design (RISD) ∙ Pratt Institute ∙ School of Art Institute of Chicago (SAIC) ∙ ArtCenter College of Design ∙ Maryland Institute College of Arts (MICA)…
Artistic training is at the core of intellectual and character development for all our students. In a structured environment, the afternoon is almost entirely dedicated to the arts as students explore an artistic discipline of their choosing. Whether it be ballet, Chinese dance, music, or visual arts, students explore their passions and strive for excellence, as they develop essential inner qualities of focus, resilience, self-mastery and teamwork.
The theatre curriculum prepares passionate students for university and pre-professional training in acting, writing and directing for stage and film in the 21st century.
Enhance your vocal range through technique training with effective exercises in our comprehensive vocal program.
A great way to get your feet wet in video production and editing, animation, videography, and screenwriting.
An insight into the history and characteristics of traditional Western and Eastern apparel from various eras. Students learn basic costume drafting, textile and color selection, rendering, and costume construction.
Our dedicated instructors are highly qualified and committed to helping students achieve their individual artistic goals. Having worked with top artists and companies in their own respective fields, each faculty member brings a unique set of real-to-life experiences to students undertaking the pre-professional curriculum.
UC Berkeley ∙ UCLA ∙ University of Michigan in Ann Arbor ∙ UC Santa Barbara ∙ UC Irvine ∙ UC Davis ∙ New York University ∙ UC San Diego…
Our accelerated academic program caters for middle school and high school students from grades 6 to 12. The curriculum emphasizes five core areas of study: English, Social Studies, Math, Sciences, and Chinese language. Our low student-faculty ratio enhances individualized attention and integrated academic support. Small class sizes facilitate a seminar-style engagement in the humanities, while independent study is available in all high school subjects.
Our English program primarily focuses on Western classics. Through activities that enhance core language skills as well as critical thinking and analysis, students discover the merits and inspirations of traditional values. Students also explore their creative writing skills with interdisciplinary activities such as play-writing and media projects.
Math comes from daily life. We encourage students to learn by investigation and become creative problem solvers in real-to-life mathematical scenarios. Classes in lower grade-levels incorporate foundational skills in algebra and strategic reasoning. Upper-grade levels explore advanced areas of math and their real-world applications.
We emphasize application of scientific concepts through experimentation and guided research. By harnessing a scientific attitude in exploring the world around them, students develop an acute awareness of current scientific issues. Through informed discussions and scientific research, students build on essential skills in inquiry and communication.
As well as fundamental understanding of historical events, the social studies curriculum facilitates in-depth development of skills in chronological and spatial thinking, historical research and interpretation, academic literacy and writing, as well as interdisciplinary learning.
The Chinese language program caters to a wide range of language abilities from true beginners to advanced readers and writers. While building on core language skills, students grasp the essence of Chinese culture via lessons on historical characters and events. Our curriculum enables all students to pass the AP Chinese exam before graduation.
Students looking to further their academic horizon have the opportunity to explore a wide range of Advanced Placement (AP) courses approved by the College Board.
Many of our faculty have 20+ years of teaching experience and hold graduate degrees from prestigious universities in the US and abroad. With a student-centered instructional approach, teachers are committed to facilitating a successful learning experience for students from a range of academic backgrounds.
"Our 12-year-old has danced and schooled at [High School of the Arts] the last two years. She is happy in this bully-free environment… The academics and dancing please our daughter, and the kindness and community please her parents!" — Parent of 6th grade student

— Parent of 6th grade student

STRONGLY AGREE:

 This school has an effective approach to 

homework

.

"[High School of the Arts] is AMAZING. The teacher and staff dedication is beyond par. They really do care about the children as a whole and take action when needed. Most schools our children have been to "talk about" their values a lot. [High School of the Arts] does. And it makes a world of difference. Highly recommend."

— Parent of 8th and 11th grade students

"She dances daily, is learning Mandarin (really learning it!) and has a terrific, quite traditional academic program."

STRONGLY AGREE:

 This school effectively supports students with 

learning differences

.

"Fast forward five years, my daughter and son are now attending a top University of their choice and flourishing in college. Both were challenged with AP and Honors courses in class and performed in dance competitions and public events to build confidence, learn to work with others as a team, and share their love of the Chinese language and culture."

"Counterintuitively, the smaller community improved my social skills, pushing me out of my comfort zone to engage with everyone regardless of background instead of just hanging with a clique of similar kids like at my large "diverse" public school."

STRONGLY AGREE:

 This school develops strong 

character

 in its students, like integrity, compassion and respect.
Ready to join our community?