FAQ: Why HSArts?
Here's Five Reasons:
Uncover your potential, study, and master your art at an advanced level.
Share your artistic passions and creativity in classes with other young artists.
Join a community that values Respect, Honesty, Responsibility, Kindness, Empathy and Tolerance.
Learn from experienced and caring teachers ready to give you individualized support.
Gain valuable academic and creative skills for success.
Learn More
HSArts News
•  Spring Spectacular tickets on sale!
Join us on June 2 at Herbst Theater for the end-of-the-school-year recital and art exhibition! Our students are working hard to complete an all new set of programs for your entertainment. Come be amazed at the spectacle of the Spring Spectacular!

•  HSArts now an ARC Approved School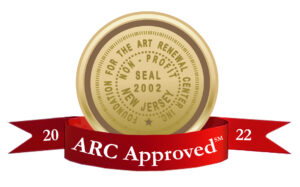 HSArts is one of the few high schools recognized by this prestigious community of talented ateliers, artists and professionals. For more information, visit our ARC page.
Teacher Spotlight

Annie Lester is a Baltimore, Maryland native. After training through her middle and high school years with The Washington School of Ballet, Baltimore School for the Arts, Midatlantic Center for the Performing Arts, Pittsburgh Ballet Theater, and spending summers with American Ballet Theater and Houston Ballet, Ms. Lester relocated to San Francisco in 2021 to pursue her second year with Alonzo King LINES' training program after completing her first year via Zoom during the pandemic. Due to an injury, she ended her performance career early, but has since been getting in touch with her background in teaching ballet, jazz, modern, and contemporary with various schools in the Midatlantic region, and has just joined the school this January. She is elated to join the accomplished staff and talented students of the HSArts dance program.
Parsons School of Design ∙ Rhode Island School of Design (RISD) ∙ Pratt Institute ∙ School of Art Institute of Chicago (SAIC) ∙ ArtCenter College of Design ∙ Maryland Institute College of Arts (MICA)…
UC Berkeley ∙ UCLA ∙ University of Michigan in Ann Arbor ∙ UC Santa Barbara ∙ UC Irvine ∙ UC Davis ∙ New York University ∙ UC San Diego
Ready to join our community?