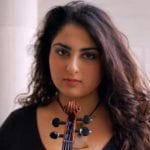 Ms. Ani Bukujian
Violin Teacher
Ms. Bukujian received her Bachelor and Master Degrees from The Juilliard School. Currently, she attends the San Francisco Conservatory. She is the winner of numerous musical competitions, including three gold medals at the World Championship of Performing Arts, and first place at the Bach Competition, the ASTA Annual National Solo Competition, and the Pasadena String Festival.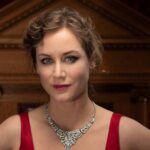 Ms. Julia Hathaway
Voice Teacher
Ms. Hathaway, soprano, holds a BA in Music from Northwestern and a MM in vocal performance from the San Francisco Conservatory of Music. She is an active performer in opera, recital, and contemporary chamber music around the Bay Area. She maintains a private studio and has previously taught at the Ruth Asawa School of the Arts as well as performing in educational opera outreach programs through the San Francisco Opera Guild.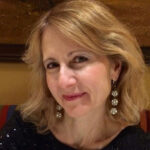 Ms. Cristina Marcu
Piano Teacher
Cristina Marcu, an accomplished pianist and teacher of Romanian descent is now part of the Piano Program at the San Francisco High School of the Arts. A graduate from USC Thornton School of Music, Cristina taught piano for 25 years to students of all levels. Cristina enjoys teaching piano with classical and contemporary ideas and allows her students to be open to the spontaneity of the creative moment. Her expertise in Tone Color helps to guide her students to listen and explore the joy of sound making. She dedicates her free time to painting and composing.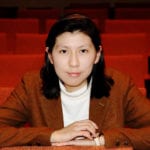 Ms. Yujing Bai
Music Theory & Composition Teacher
Ms. Bai received her M.A. from San Francisco Conservatory of Music in Composition and she also earned her B.A. from Shanghai Conservatory of Music in Music design and Production. She is an active contemporary composer based in the Bay Area. Her works contribute to a variety of instrumental, chamber, film, electronic, vocal and other collaborative directions. She has also worked with Hollywood film composers Roger Neill and Larry Groupe at the Palomar Film Music Workshop.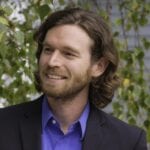 Mr. Ian Scarfe
Piano Teacher and Vocal Coach
Mr. Scarfe is an experienced music teacher, soloist, accompanist and musical entrepreneur. He received his B.A. in Music from Willamette University, and his M.A. in Music from the San Francisco Conservatory of Music. He is the founder and director of the Trinity Alps Chamber Music Festival, an organization which offers dozens of annual free concerts and runs a youth education program that has brought classical music and storytelling to over 15,000 students in rural California schools.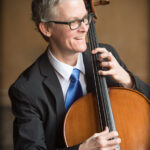 Mr. Ben Snellings
Cello Teacher
A highly versatile performing artist and teacher, cellist Ben Snellings' musical adventures span such diverse arenas as symphonic orchestras, musical theater, television, chamber music ensembles and jazz combos. Mr. Snellings is the former Assistant Principal Cellist with the Santa Rosa, Napa Valley and Modesto Symphony Orchestras and has performed throughout the San Francisco Bay Area with numerous organizations such as the Oakland Symphony, Masterworks Chorale, Pocket Opera and the San Francisco Composers Orchestra.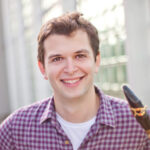 Mr. Andrew Barnhart
Saxophone Teacher
Mr. Barnhart received a B.A. in Music from UCLA, where he also earned a minor in Music History, and a Master of Music degree from The Hartt School. He has performed with the Hartford Symphony Orchestra, the San Francisco Wind Ensemble, the Modesto Symphony Orchestra, and the San Francisco Conservatory Orchestra.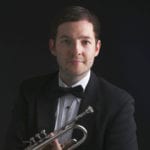 Mr. Matthew DePasquale
Trumpet Teacher
Mr. DePasquale is a talented and experienced trumpeter who also serves as Conducting Apprentice with the Berkeley Community Chorus and Orchestra and Assistant Conductor of the Merced Symphony. He is currently working on obtaining his M.A. from the San Francisco Conservatory of Music.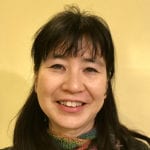 Ms. Mikako Endo
Piano Teacher
Ms. Endo is a talented piano teacher and composer with over twenty years of teaching experience in the US and Japan. She received her B.M. in Music education and Composition from Tokyo Gakugei University and her M.A. from the San Francisco Conservatory of Music. She has composed music for concert performances, computer games, and videos.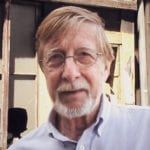 Mr. Alden Jenks
Music Theory and Composition Teacher
Mr. Jenks received his B.A. from Yale University and his M.A. from U.C. Berkeley. He has years of teaching experience at the San Francisco Conservatory of Music, the Naropa Institute, and the Golden Gate Philharmonic. Mr. Jenks has composed music in a wide variety of forms, and will be teaching Music Theory and Composition at High School of the Arts.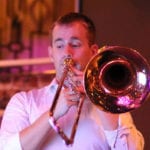 Mr. Lucas Jensen
Tenor and Bass Trombone teacher
Mr. Jensen received his B.A. in Music from the New England Conservatory. He is an active local bass trombonist that plays in orchestras and chamber groups throughout the Bay Area. He has taught privately and in schools in Mountain View, and worked with the San Francisco Symphony's Education Department through their Adventures in Music Program.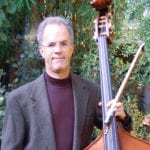 Mr. Kenneth Miller
Bass teacher
Mr. Miller is a San Francisco native and graduate of the San Francisco Conservatory of Music. He has many years of performance experience, including with the San Francisco Symphony, the San Francisco Opera, San Jose Symphony, and Philharmonia Baroque orchestras, as well as the Kronos and Turtle Island String Quartets.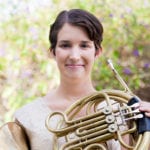 Ms. Erika Miras
French Horn Teacher
Ms. Miras holds degrees from University of Southern California, University of Michigan, and the San Francisco Conservatory of Music. She has performed with many orchestras and currently holds the position of co-principal horn in the Palm Beach Symphony.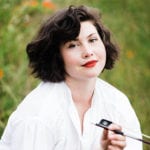 Ms. Christina Simpson
Music Teacher
Ms. Simpson earned a B.A. in History from UC Berkeley, where she served as Principal Violist for the UC Berkeley Symphony Orchestra for four years. Her classroom experience includes teaching English, History, and Music at the School of the Madeleine in Berkeley and the Educational Enrichment Center in Pleasanton as well as coaching chamber music at the College of Marin.