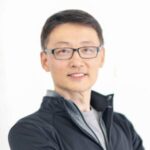 Mr. Dongsheng Wei
Artistic Director
Mr. Wei is an internationally acclaimed dancer and dance teacher. He was the principal dancer of Atlanta Ballet for 14 years. He has been teaching dance for over 25 years. He is currently the honorary Artistic Director of the dance program at the San Francisco High School of the Arts. Mr. Wei teaches ballet fundamental classes to the intermediate and advanced dance students.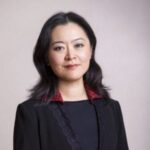 Ms. Lona Lou, M.A.
Academic Director
Ms. Lona Lou received an M.A. in Finance Management from the University of Cambridge. Before coming to High School of the Arts, Ms. Lou taught Finance and Investment at Henan University of Finance and Economics, and later worked in several non-profit organizations in the Bay Area.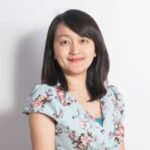 Dr. Shalina Fung
College & Academic Counselor
Dr. Fung has many years of experience working with education leaders and college admission directors. She has organized many college fairs, and has worked as the Chief Editor for a Chinese educational magazine. Dr. Fung completed the Certificate Program in College Admission and Career Planning through UC Berkeley, where she also received her Bachelor's degree in Molecular Cell Biology. She holds a Doctorate of Pharmacy from the University of Southern California.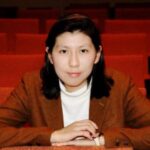 Ms. Yujing Bai
Music Theory & Composition Teacher
Ms. Bai received her M.A. from San Francisco Conservatory of Music in Composition and she also earned her B.A. from Shanghai Conservatory of Music in Music design and Production. She is an active contemporary composer based in the Bay Area. Her works contribute to a variety of instrumental, chamber, film, electronic, vocal and other collaborative directions. She has also worked with Hollywood film composers Roger Neill and Larry Groupe at the Palomar Film Music Workshop.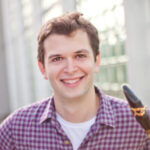 Mr. Andrew Barnhart
Saxophone Teacher
Mr. Barnhart received a B.A. in Music from UCLA, where he also earned a minor in Music History, and a Master of Music degree from The Hartt School. He has performed with the Hartford Symphony Orchestra, the San Francisco Wind Ensemble, the Modesto Symphony Orchestra, and the San Francisco Conservatory Orchestra.
Ms. Ani Bukujian
Violin Teacher
Ms. Bukujian received her Bachelor and Master Degrees from The Juilliard School. Currently, she attends the San Francisco Conservatory. She is the winner of numerous musical competitions, including three gold medals at the World Championship of Performing Arts, and first place at the Bach Competition, the ASTA Annual National Solo Competition, and the Pasadena String Festival.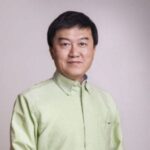 Mr. Qining Cai
Chinese Teacher
Mr. Cai was a professor of Chinese in China before coming to High School of the Arts. He has taught Chinese language for thirty-five years. He also taught media production and also has extensive knowledge in Chinese literature and culture.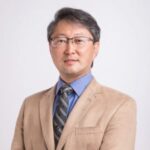 Mr. Ray Chen
Science & Mathematics Teacher
Mr. Ray Chen received his Master of Science degree from Purdue University. He brings decades of work experience from global enterprises like Apple and Oracle, as well as years of experience from teaching previously at High School of the Arts and at other private schools.
Ms. Dana Crigler
Dance Teacher
Ms. Dana Crigler was a professional dancer and has danced the roles of Sugarplum Fairy, Spanish, Snow, Puss N' Boots, Blue Bird, Pas de Deux and Pas de Trois in Le Sylphide, and numerous original works by various choreographers. She received her early dance training in Matteson, IL and continued her professional training with Boitsov Classical Ballet School under the direction of Madame Elizabeth Boistov, a graduate and professional dancer with the Bolshoi Theatre. She performs all styles of dance including ballet, modern (Duncan), tap, and jazz with ballet being her strength and passion. Ms. Dana teaches both the Intermediate and Pre-Professional programs as well as strength and conditioning and variations coaching.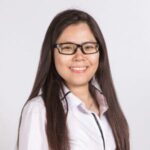 Ms. Lucy Cui
Visual Arts Teacher
Ms. Cui is a freelance storyboard artist and illustrator. She received M.F.A of Animation & Visual Effects from the Academy of Art University in San Francisco. She also studied B.F.A in Century Academy of Fine Arts in Beijing. In 2018, she was the Runner-up For MFA Personal Work in school of illustration in the Academy of Art University spring show.In 2019, she was received the award for The Best Category Award For Animation in school of Visual Development in the Academy of Art University spring show.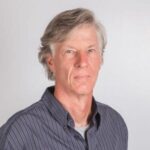 Mr. John de Groot
Media Arts Teacher
Mr. de Groot is an experienced video professional with special expertise in producing, writing and editing broadcast news. He received a Bachelor of the Arts degree from UC Davis. Mr. de Groot also does freelance work as a producer and editor.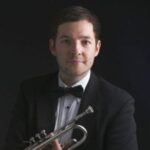 Mr. Matthew Depasquale
Trumpet Teacher
Mr. DePasquale is a talented and experienced trumpeter who also serves as Conducting Apprentice with the Berkeley Community Chorus and Orchestra and Assistant Conductor of the Merced Symphony. He is currently working on obtaining his M.A. from the San Francisco Conservatory of Music.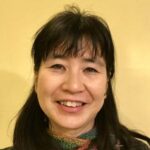 Ms. Mikako Endo
Piano Teacher
Ms. Endo is a talented piano teacher and composer with over twenty years of teaching experience in the US and Japan. She received her B.M. in Music education and Composition from Tokyo Gakugei University and her M.A. from the San Francisco Conservatory of Music. She has composed music for concert performances, computer games, and videos.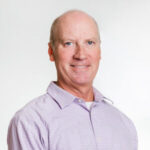 Mr. David Gallagher
English Teacher
David Gallagher is a native San Franciscan, graduating high school from St. Ignatius College Preparatory. He holds a Speech Communication degree from SFSU and a master's degree in Educational Administration from National University, as well as English Learner Authorization and Cross Cultural, Language, and Academic Development Certificates. He taught grades 6, 7, 8, 9, and 11, and was recently an Archdiocese of San Francisco K-8 principal. Mr. Gallagher is excited to join the HSArts community and to promote learning in creative ways.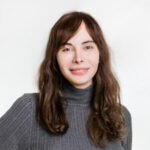 Ms. Millie Hankinson
Visual Arts Teacher
Ms. Hankinson is a figurative artist and instructor. She studied fine art and illustration at the Academy of Art University in San Francisco, and has been teaching throughout the Bay Area since 2013.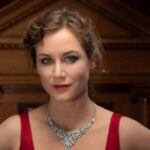 Ms. Julia Hathaway
Vocal Teacher
Ms. Hathaway, soprano, holds a BA in Music from Northwestern and a MM in vocal performance from the San Francisco Conservatory of Music. She is an active performer in opera, recital, and contemporary chamber music around the Bay Area. She maintains a private studio and has previously taught at the Ruth Asawa School of the Arts as well as performing in educational opera outreach programs through the San Francisco Opera Guild.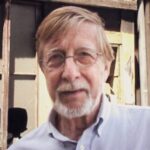 Mr. Alden Jenks
Music Theory & Composition Teacher
Mr. Jenks received his B.A. from Yale University and his M.A. from U.C. Berkeley. He has years of teaching experience at the San Francisco Conservatory of Music, the Naropa Institute, and the Golden Gate Philharmonic. Mr. Jenks has composed music in a wide variety of forms, and will be teaching Music Theory and Composition at High School of the Arts.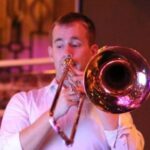 Mr. Lucas Jensen
Trombone Teacher
Mr. Jensen received his B.A. in Music from the New England Conservatory. He is an active local bass trombonist that plays in orchestras and chamber groups throughout the Bay Area. He has taught privately and in schools in Mountain View, and worked with the San Francisco Symphony's Education Department through their Adventures in Music Program.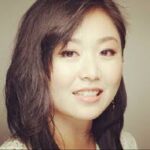 Ms. Natalia Khaw
Design Teacher
Ms. Khaw has worked in renowned architecture and interior design firms for 18 years following her graduation from UC Berkeley with a BA in Architecture. During this time, she dedicated her interests and talents to high-end hospitality and residential design. In 2018, she joined a real estate developer and builder firm to complete her project visions from start to finish. Ms. Khaw now runs her own interior design studio in the peninsula.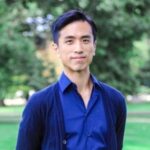 Mr. Mike Lai
Dance Teacher
Mr. Lai graduated from Fei Tian Academy of the Arts in New York and received a B.F.A. in Dance Pedagogy from Fei Tian College. He trained and performed with the world-renowned dance group Shen Yun Performing Arts for five years. He is an experienced choreographer and teacher of Classical Chinese Dance.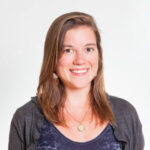 Ms. Darragh Leddy
Mathematics Teacher
Ms. Leddy received a BA in Mathematics at Columbia University. She has 3 years of teaching experience at high schools in New York City and San Francisco, as well as 10 years of working with students on standardized test preparation. Ms. Leddy strives to provide students with a stellar mathematics foundation, while also developing their confidence, passion and ingenuity.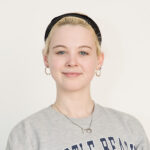 Ms. Annie Lester
Ballet Teacher
Annie Lester is a Baltimore, Maryland native. After training through her middle and high school years with The Washington School of Ballet, Baltimore School for the Arts, Midatlantic Center for the Performing Arts, Pittsburgh Ballet Theater, and spending summers with American Ballet Theater and Houston Ballet, Ms. Lester relocated to San Francisco in 2021 to pursue her second year with Alonzo King LINES' training program after completing her first year via Zoom during the pandemic. Due to an injury, she ended her performance career early, but has since been getting in touch with her background in teaching ballet, jazz, modern, and contemporary with various schools in the Midatlantic region, and has just joined the school this January. She is elated to join the accomplished staff and talented students of the HS Arts dance program.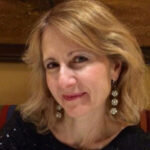 Ms. Cristina Marcu
Piano Teacher
Cristina Marcu, an accomplished pianist and teacher of Romanian descent is now part of the Piano Program at the San Francisco High School of the Arts. A graduate from USC Thornton School of Music, Cristina taught piano for 25 years to students of all levels. Cristina enjoys teaching piano with classical and contemporary ideas and allows her students to be open to the spontaneity of the creative moment. Her expertise in Tone Color helps to guide her students to listen and explore the joy of sound making. She dedicates her free time to painting and composing.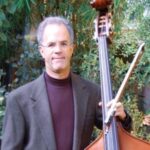 Mr. Kenneth Miller
Bass Teacher
Mr. Miller is a San Francisco native and graduate of the San Francisco Conservatory of Music. He has many years of performance experience, including with the San Francisco Symphony, the San Francisco Opera, San Jose Symphony, and Philharmonia Baroque orchestras, as well as the Kronos and Turtle Island String Quartets.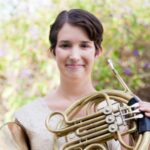 Ms. Erica Miras
French Horn Teacher
Ms. Miras holds degrees from University of Southern California, University of Michigan, and the San Francisco Conservatory of Music. She has performed with many orchestras and currently holds the position of co-principal horn in the Palm Beach Symphony.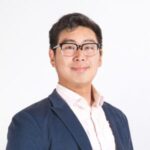 Mr. Brian Nieh
Arts Coordinator & Dance Teacher
Mr. Brian Nieh holds a Bachelor of Fine Arts degree in dance production from Fei Tian College in New York. An artist growing up in a family of teachers and musicians, the concert pianist turned 3rd-place winning dancer (2009 NTDTV Dance Competition) trained and toured with Shen Yun Performing Arts for ten years, performing in dozens of cities and countries around the world. He then returned to his alma mater for several years as an instructor, teaching a variety of subjects. In 2019, he took his talents to San Francisco to join HSArts in providing quality education in arts and academics.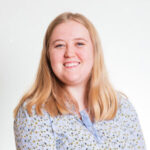 Ms. Hannah Ogden
Musical Theatre Director & Acting Teacher
Ms. Ogden received her Bachelor's degree in Theatre Education from Ball State University's Department of Theatre and Dance, where she worked with students creating new works and staging well-known favorites. Originally from Indianapolis, Indiana, she has experience working with middle and high school students in both Theatre and English classrooms around the state. She loves giving students the opportunity to tell their stories through writing, creating, and performing.
Mr. Lee Randazzo
History & Science Teacher
Mr. Randazzo has an M.A. in ESL teaching for all ages and is certified in general education elementary school teaching (for all subjects, K-6). He is a licensed teacher with more than 20 years of teaching experience in public and private schools.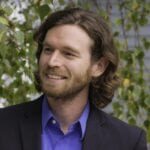 Mr. Ian Scarfe
Piano Teacher
Mr. Scarfe is an experienced music teacher, soloist, accompanist and musical entrepreneur. He received his B.A. in Music from Willamette University, and his M.A. in Music from the San Francisco Conservatory of Music. He is the founder and director of the Trinity Alps Chamber Music Festival, an organization which offers dozens of annual free concerts and runs a youth education program that has brought classical music and storytelling to over 15,000 students in rural California schools.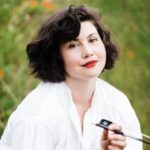 Ms. Cristina Simpson
Viola Teacher
Ms. Simpson earned a B.A. in History from UC Berkeley, where she served as Principal Violist for the UC Berkeley Symphony Orchestra for four years. Her classroom experience includes teaching English, History, and Music at the School of the Madeleine in Berkeley and the Educational Enrichment Center in Pleasanton as well as coaching chamber music at the College of Marin.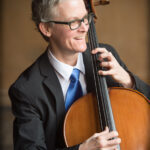 Mr. Ben Snellings
Cello Teacher
A highly versatile performing artist and teacher, cellist Ben Snellings' musical adventures span such diverse arenas as symphonic orchestras, musical theater, television, chamber music ensembles and jazz combos. Mr. Snellings is the former Assistant Principal Cellist with the Santa Rosa, Napa Valley and Modesto Symphony Orchestras and has performed throughout the San Francisco Bay Area with numerous organizations such as the Oakland Symphony, Masterworks Chorale, Pocket Opera and the San Francisco Composers Orchestra.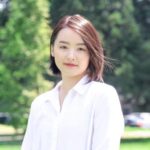 Ms. Anne Sohn
Events & Front Office Manager
Born into a family of artists, Ms. Sohn has had a passion for the arts from a young age. At the age of six, she started learning traditional Korean dance. In 2006, she was accepted to Fei Tian Academy of the Arts, New York, where she received training in classical Chinese dance. She toured with Shen Yun Performing Arts for two years and then went to study abroad. Upon returning to the United States, she began teaching Chinese dance at High School of the Arts in 2010. After finding great interest in early childhood education, Ms. Sohn joined HSArts' Extended Education program in 2015 and is currently pursuing a degree in education.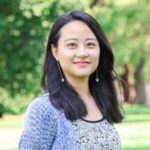 Ms. Vera Wang
Visual Arts Teacher
Ms. Wang studied visual arts from a very young age. In 2013, she graduated with a BFA from the Kharkiv Academy of Design and Arts in Ukraine, majoring in easel painting. In 2015 she began her studies in professional illustration in the US, alongside self-studies in classical oil painting. Ms. Wang has more than five years of experience in youth arts education.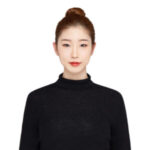 Ms. Yao Wang
Dance Teacher
Yao Wang is originally from China, started dancing when she was 6 years old, and was selected to study with Liaoning Music and Dance Company. For 7 years, she was trained in ballet, acrobatics, and classical Chinese dance. Yao received her BA in dance studies from HuaQiao university, and received her MFA in dance from Mills College in 2019, majoring in performance/contemporary and choreography. She is a certified teacher for Vaganova methodology and Progressing Ballet Technique and a trained teacher for the Royal Academy of Dance program. She is currently a member of Mogli's Movers Artist Collective, a dancer at mBody Dance Company, a supportive dancer for Molissa Fenley, and has collaborated with Southern Exposure in SF. She is thrilled to join the HSArts family, and very excited to offer her love and energy here.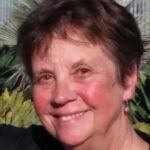 Ms. Katy Warner
Dance Teacher
Katherine (Katy) Warner is a dancer, teacher, and choreographer who has danced throughout the United States, Central and South America and Eastern Europe. She studied ballet with Earl Riggins in Woodland CA, then as a Ford Foundation Scholarship student at San Francisco Ballet. Ms. Warner was a principle dancer and founding member of Carlos Carvajal's Dance Spectrum and also principle dancer and founding member of Alonzo King Lines Ballet. Ms. Warner has also danced with San Francisco Opera, Santa Fe Opera, and Zaccho Dance Theater, among others. As a teacher, Ms. Warner has taught at San Francisco Dance Spectrum, Oakland Ballet, Shan Yee Poon Ballet, and for the educational programs of Alonzo King Lines Ballet.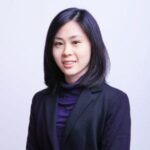 Ms. Ginnie Wu
History & English Teacher
Ms. Wu graduated from UC Berkeley with a B.S. Environmental Economics and Policy as well as B.A. Chinese. She attained teaching credentials from SFU. Ms. Wu is a skilled teacher in history and economics.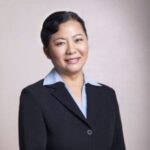 Ms. Min Zang
Chinese Teacher
Ms. Min Zang graduated from the Department of Chinese Teachers College and has many years of teaching experience. She specializes in teaching beginning level Chinese at HSArts.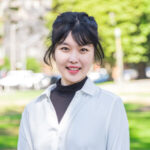 Ms. Hanna Zhang
Young Artists Director & Dance Teacher
Ms. Hanna's love for Chinese dance began when she was only 9 years old. She graduated from Tianjin Normal University in 2019, majoring in Chinese dance. Ms. Hanna continued her education in the U.S., receiving her Master of Education (Curriculum and Instruction) from Kings College in 2020. Ms. Hanna worked at Tianjin TV Station as a dance teacher and choreographer, preparing many dances and fairy tale spectaculars for children of all ages. She has participated in CCTV's Spring Festival Gala and the National Dance Performance competitions multiple times.
Mr. Peter Zhang
College & Guidance Counselor
Mr. Zhang is a graduate of Fletcher School of Law and Diplomacy at Tufts University and an alumni of Harvard University. He has served as an interviewer for the Admissions Office at Harvard University, and has many years of experience as a licensed K-12 guidance counselor. Through providing thoughtful, individualized guidance and strategies, Mr Zhang has enabled many students around the world to fulfill their college dreams.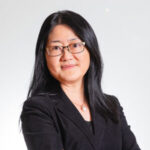 Ms. Yoyo Zhang
Chinese Teacher
Ms. Yoyo Zhang was born and educated in China. She holds a bachelor degree in international business and an associate degree in accounting. Ms. Yoyo has years of experience of teaching Chinese as a second language. She is currently teaching the intermediate Chinese level at the HSArts.
Ready to join our community?