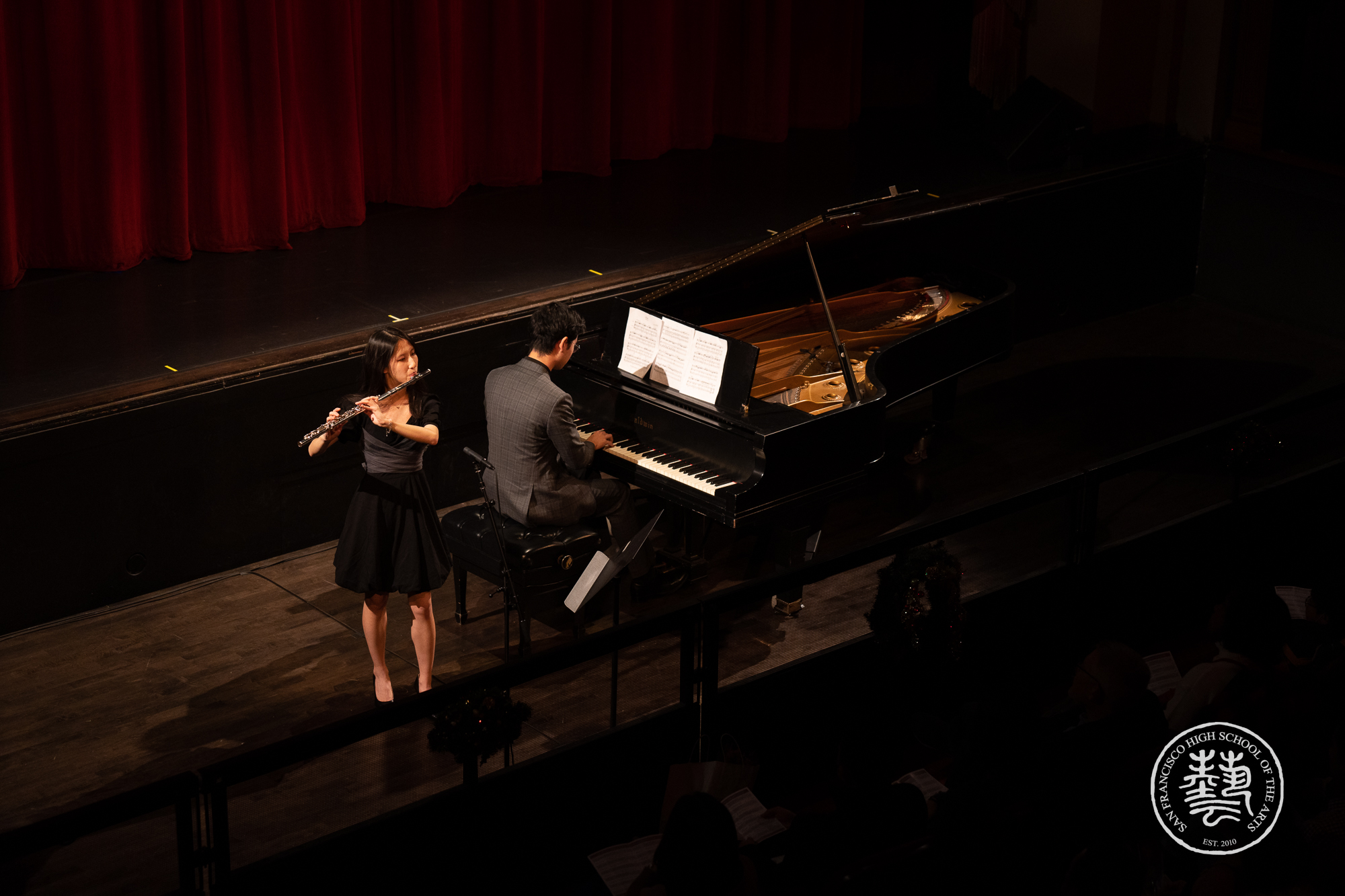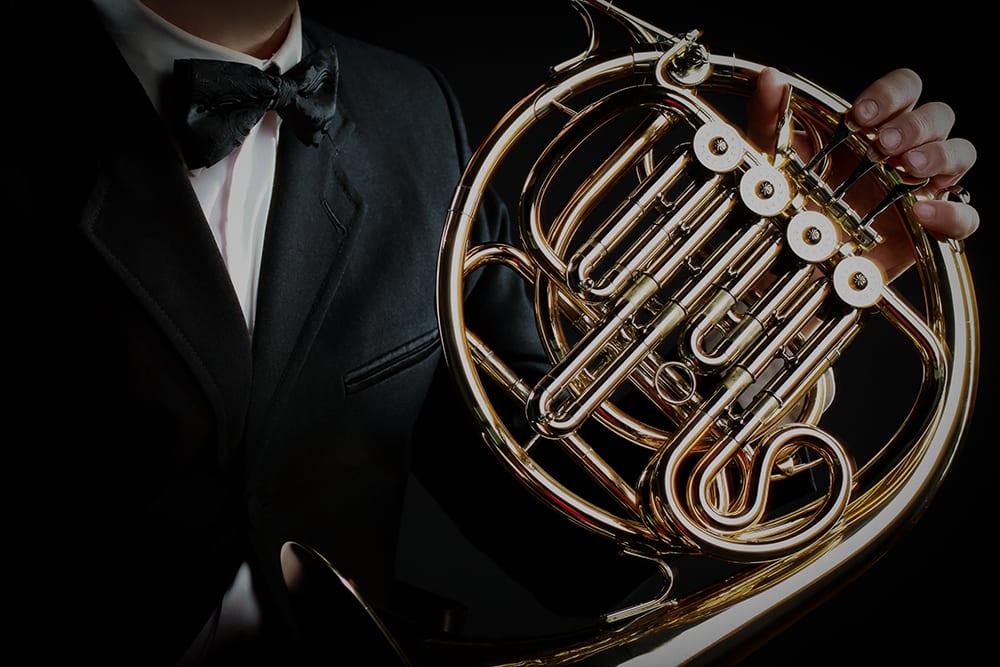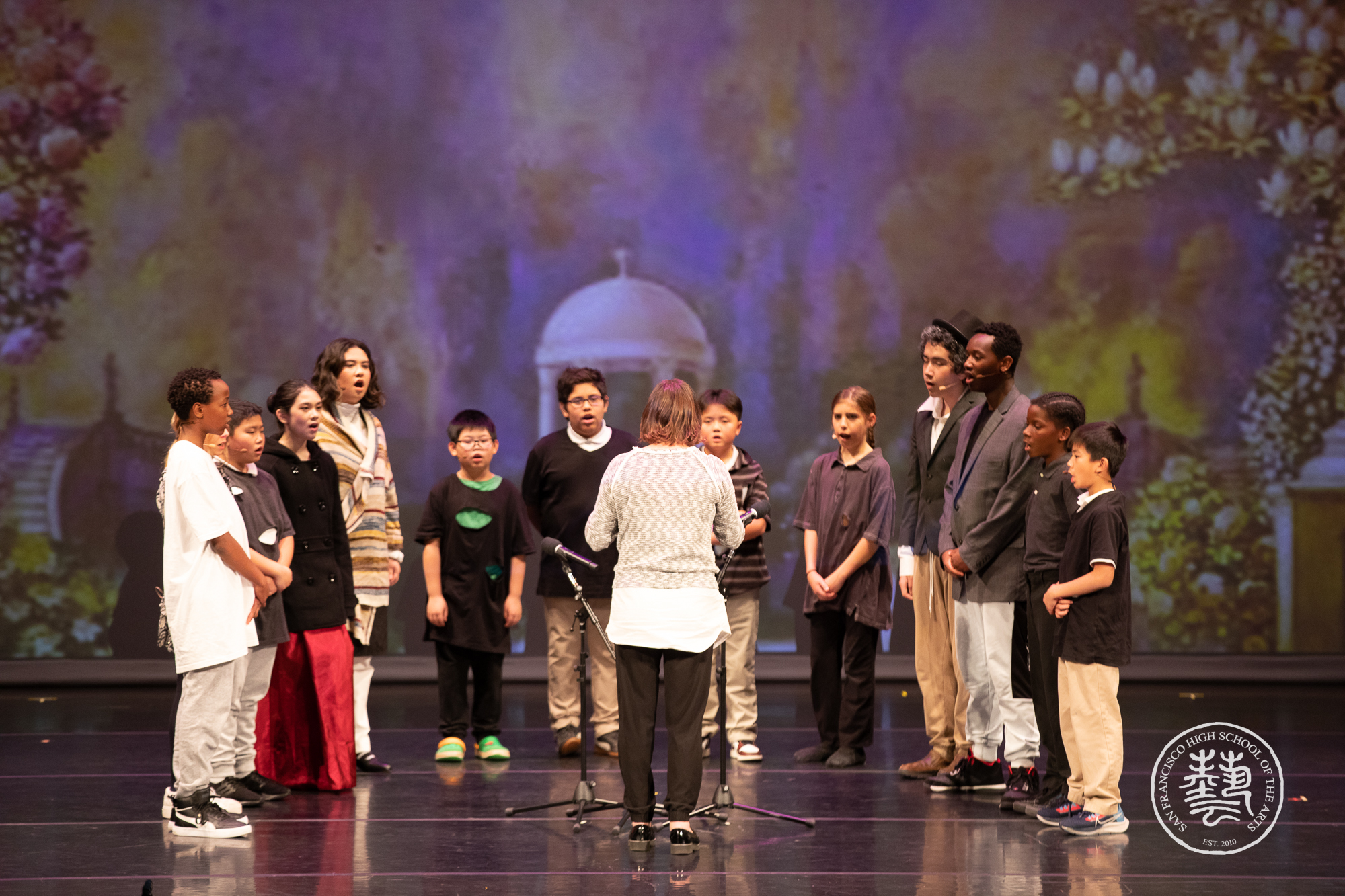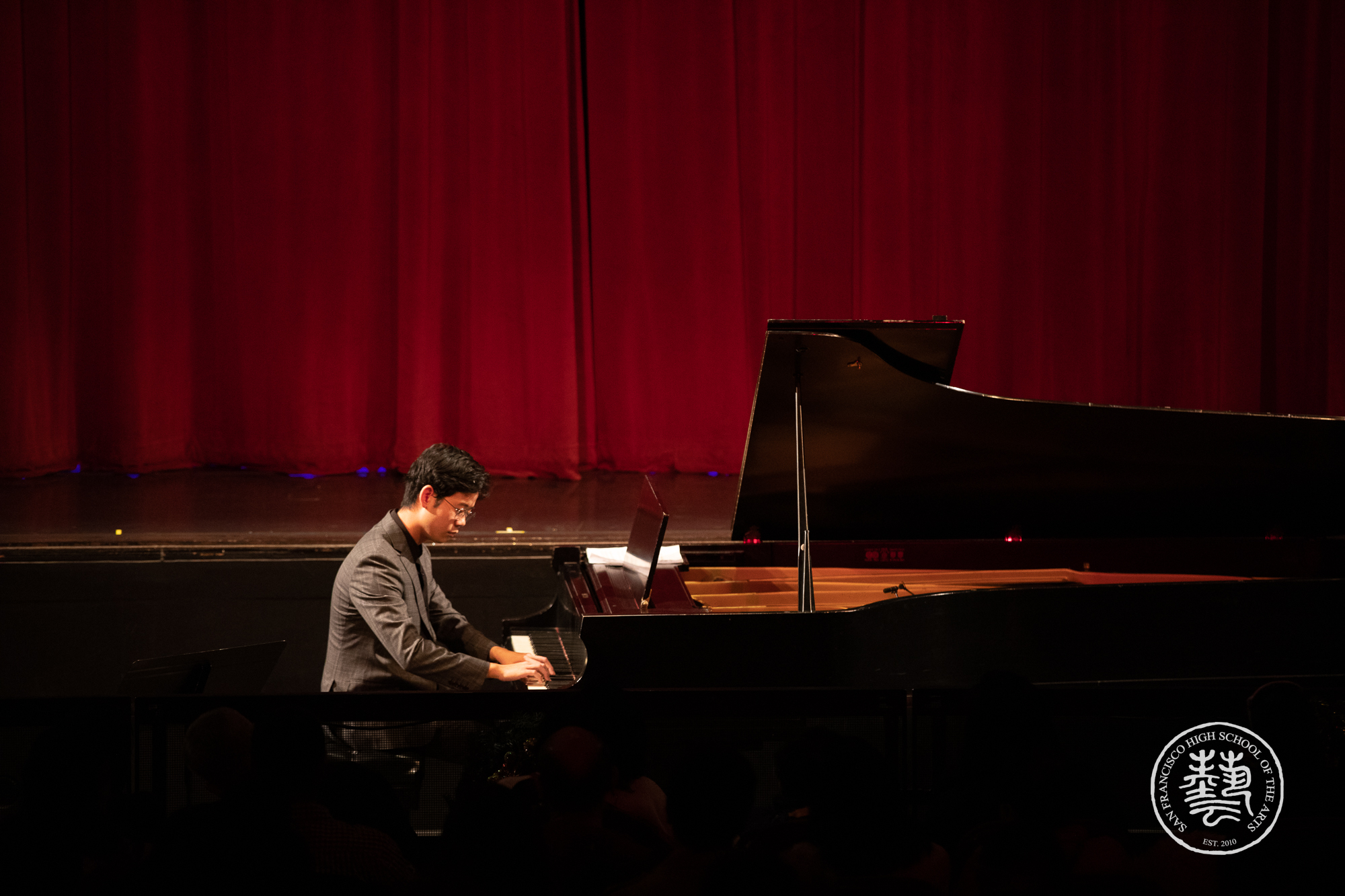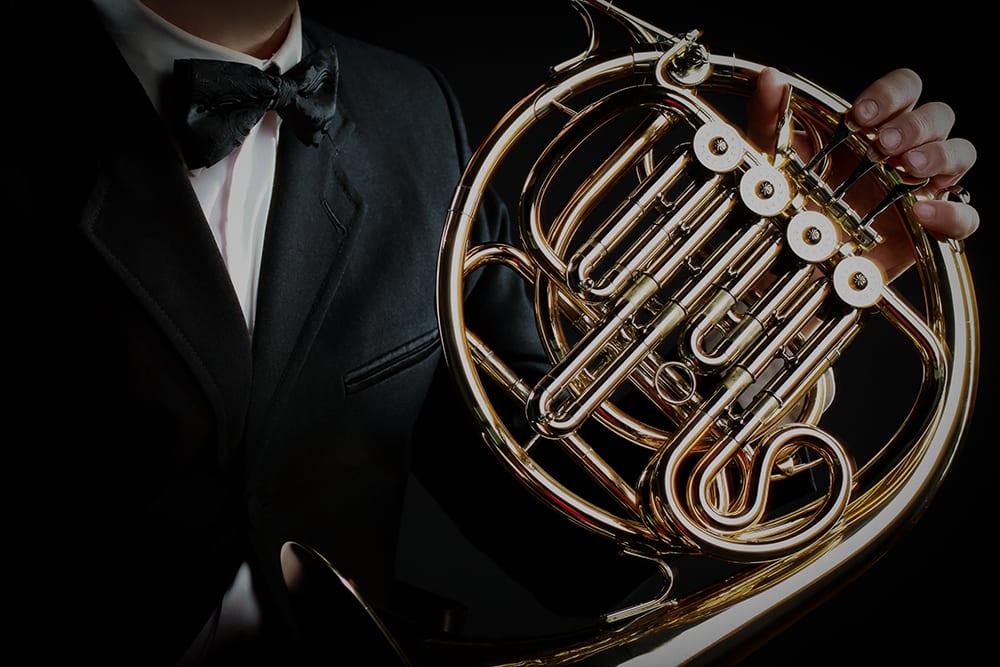 Music
Music
Music
Music
Music
The pre-professional music program at San Francisco High School of the Arts equips our students well for success in universities and professional conservatories. Our music curriculum is rooted in classical music. It is comprised of high-level private and ensemble lessons as well as academic courses on music theory and composition. Our teachers are dedicated to helping students attain a foundation in professional music and develop a portfolio for college applications.

Music Conservatory Curriculum
Studio classes meet once a week, during which time students perform for their peers and faculty in a masterclass setting. Pieces are workshopped and critiqued with the aim of discussing rehearsal, practice and performance techniques with the entire department.
This two-year course is a survey of the genres, styles, famous composers, and compositions that are seen throughout the development of Western Art Music. Students observe the elements of music from the Middle Ages, Renaissance, Baroque Age, Classical Period, Romantic Era, and Twentieth Century. They will learn to contextualize musical achievements throughout history as they relate to the philosophies and events of their time.
Our vocal lessons are taught with care for developing the voice, with a focus on breath control, resonance, intonation, and the development of high and low registers. These lessons help cultivate the young student's creative and artistic expression as well as their ability to tell a story through song. Vocal students will explore various genres of repertoire, with a focus on Musical Theatre, Art Song or Classical genres. This allows students to discover their own voices while learning how to sing in a healthy manner that prevents damage to the vocal cords. 
Ongoing weekly sessions build on the student's progress and are designed to encourage vocal range and build stamina. They also help students improve their ability to blend smoothly between vocal registers, achieve mixed voice and belt coordination, sing high notes with ease, and gain confidence for live performance. This training prepares the students to eventually continue on to advanced technical study and artistic mastery at the college level. Each private singing lesson will include vocalises, sight-reading, text study and interpretation, and technique instruction, as well as creative application to a song in order to prepare the student for a live audience.
Our dedicated voice instructors are professional performers fully devoted to the craft of voice teaching. They are committed to guiding students on their professional and personal vocal journeys, and assisting them with their own personal academic, artistic, and performance goals. Our pedagogy is based on Bel Canto traditions, focuses on the production of the beauty of sound and brilliancy of performance, and is taught from a growth-mindset. Students can expect to see tangible, goal-oriented improvement to their vocal technique and artistry, and integrated understanding from their very first lesson.
All music conservatory students will participate in weekly chorus rehearsal. Performing in choir enhances a musician's ability to naturally phrase and bring the ink of the notes on a page to life. It provides students an opportunity to not only perform on their own, but to work together as a team in a larger ensemble. 
The focus of the music department curriculum is private instruction with our academy faculty. Each student has two weekly 30-60-minute private lessons on his or her principal instrument. We currently offer private lessons for piano, violin, viola, cello, double bass, trumpet, trombone, horn, flute, clarinet, saxophone, Chinese Erhu and voice.
Chamber performance ensemble focuses on developing individual musicianship through a small group setting. Students will work on their specific repertoires with an ensemble coach while they develop note reading skills, intonation, rhythm, articulation, dynamics, and balance. Ensembles will study individual and group practice and rehearsal techniques, interpretive and stylistic decisions as an ensemble, and performance skills.
This course covers music fundamentals including scales, intervals, key signatures, and harmony. Students work on notation as well as ear training/aural identification and sight singing.
Grades Offered: 10, 11,12
Prerequisites: Ability to read and write musical notation and basic voice or instrument performance skills
Students will learn to recognize, understand, and describe the basic materials and processes of music. You'll develop skills by listening to, reading, writing, and performing a wide variety of music.
Ready to join our community?