San Francisco High School of the Arts welcomes students from all over the world. We look for students who are passionate about the arts, with prior training and experience in their programs of interest. 
For students who are English language learners, our intensive ESL program assists with fast-paced language acquisition in the academic environment and everyday setting.
International applications will be processed only upon receipt of all required documents, including:
• Current academic records. (Academic transcripts in languages other than English must be translated by a certified translator before submission.)
• A TOEFL test score is required of all applicants from non-English speaking countries.
• Please note there is a nonrefundable international application fee of $100 USD.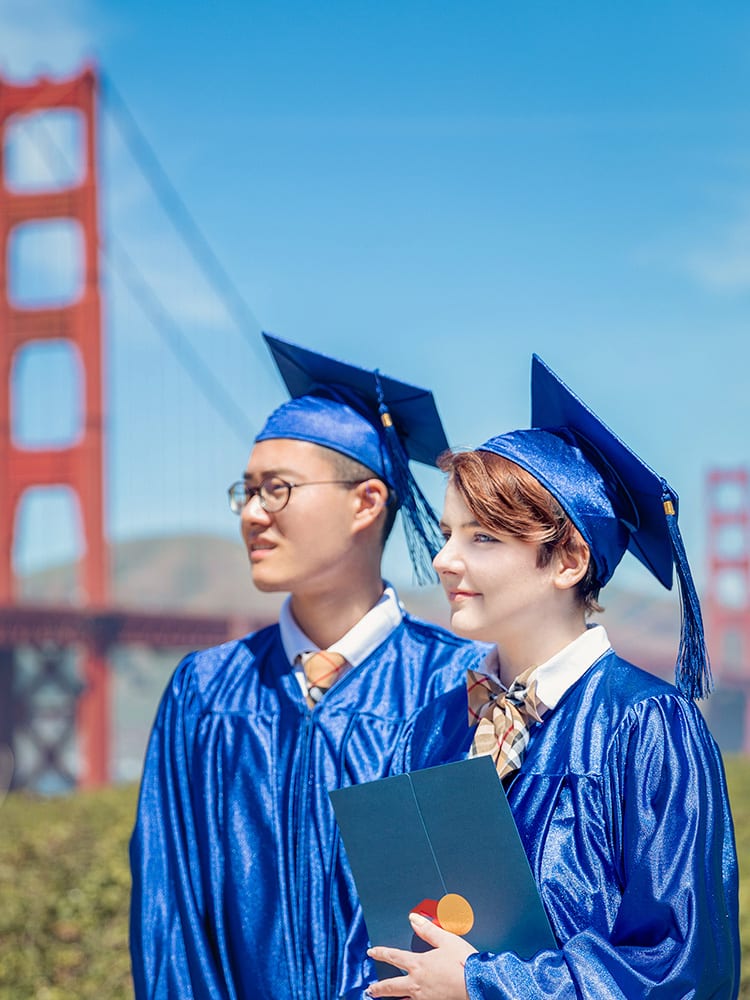 During the application process, the applicant must indicate if he/she requires an F-1 VISA to legally study in the US.
Once the applicant has been accepted by High School of the Arts, an I-20 will be issued, and the student must visit the U.S. consulate in his or her country so the consulate can confirm through SEVIS (Student and Exchange Visitor Information System) that the I-20 the student is carrying is a valid document.
If everything is in order, the consulate will issue a student visa. A USCIS (United States Citizenship and Immigration Service) officer at the airport will confirm through SEVIS that the student's enrollment in San Francisco High School of the Arts is valid, and will issue the student an I-94 form. While in the U.S., it is very important to keep records of the visa and other documents, and pay close attention to the expiration dates.
International students who are studying away from home have the option of staying with homestay families who provide them with safe and affordable housing. This program gives students the opportunity to experience the American lifestyle and culture up close. It also provides the perfect environment for English language learners to boost their everyday conversational skills. Homestay families provide each guest with:
• A private or shared bedroom, which will include a bed with linens, a desk and lamp, and space to keep items of clothing.
• A private or shared bathroom with towels included
• Regular cleaning of linens and towels.
• Breakfast and dinner on a daily basis, at an additional charge, (lunches and snacks are typically not included); or kitchen privileges for meal preparations.
Successful applicants are given an English fluency test for ESL placement. Students in the ESL program are reassessed on a yearly basis, until they are completely immersed into full-English classrooms.
We accept international applicantions on a rolling basis.
Ready to join our community?