HSArts Virtual Open House
Upcoming: Virtual Arts Open House
Discover why San Francisco High School of the Arts is the preeminent school for Bay Area young artists and scholars!
Our admissions team invites you to connect with us at our next Virtual Open House!
Date: Thursday, January 7
Time: 12:00-1:30pm
Location: Please register for join link
Event Schedule: Coming soon…
Private Campus Tours for Families
We are so proud of our beautiful state-of-the-art campus with its many classrooms and studios that allow our students to learn and thrive!  We hope you can picture yourself on our campus, too!
If you would like to book a private tour of our facility, offered every Thursday from 6:15 pm to 7:30 pm, please schedule it here.
Admissions Calendar
► Priority Application Deadline: Dec. 15, 2020
► Virtual Arts Open House: Jan. 7, 2021
► Virtual Open House: January 13, 2021
► Application Deadline: Jan. 15, 2021
*All 2021 campus activities are subject to change due to COVID-19 guidelines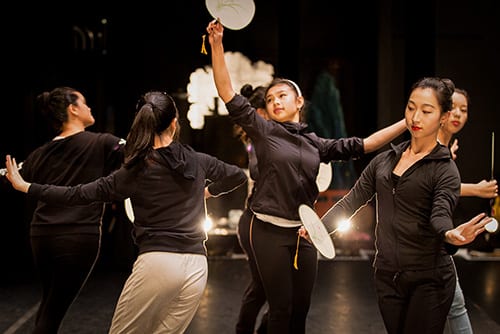 Our average class size is 10 or fewer students.
We maintain an average student-teacher ratio of 10:1 or below.
Ready to join our community?